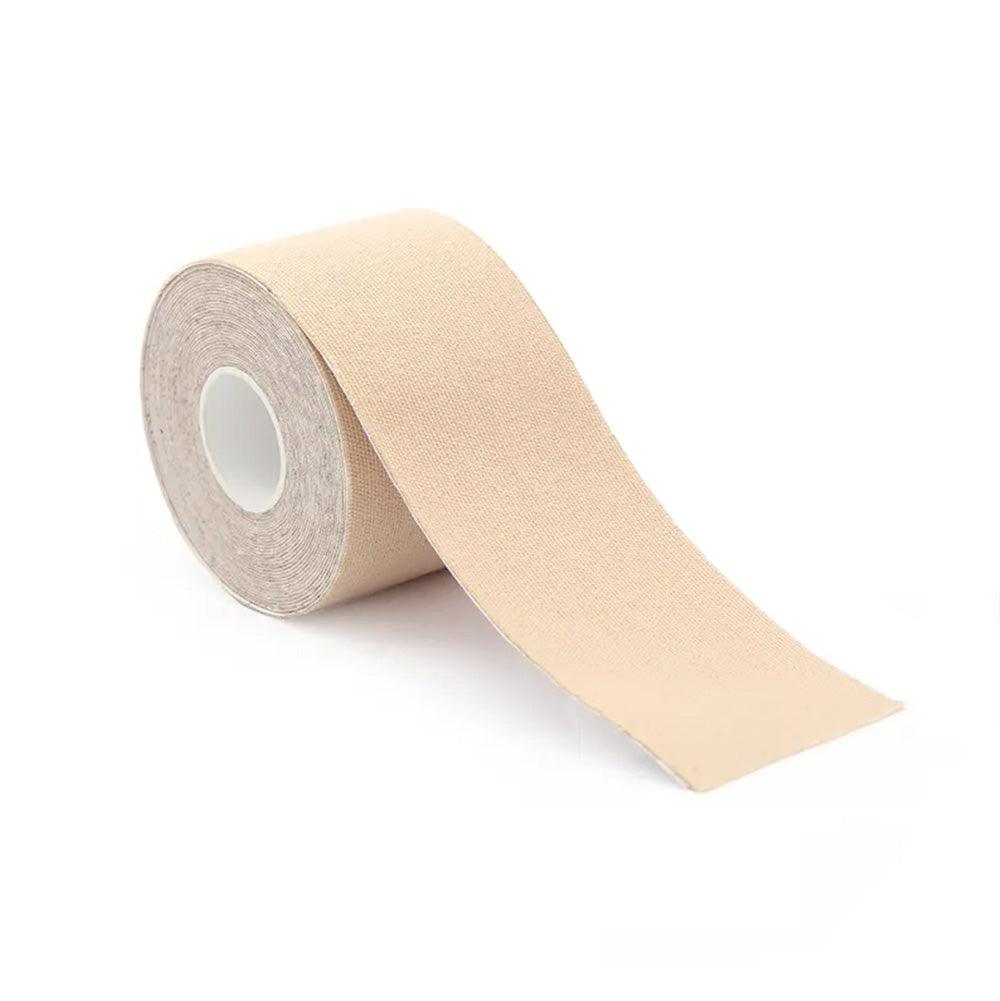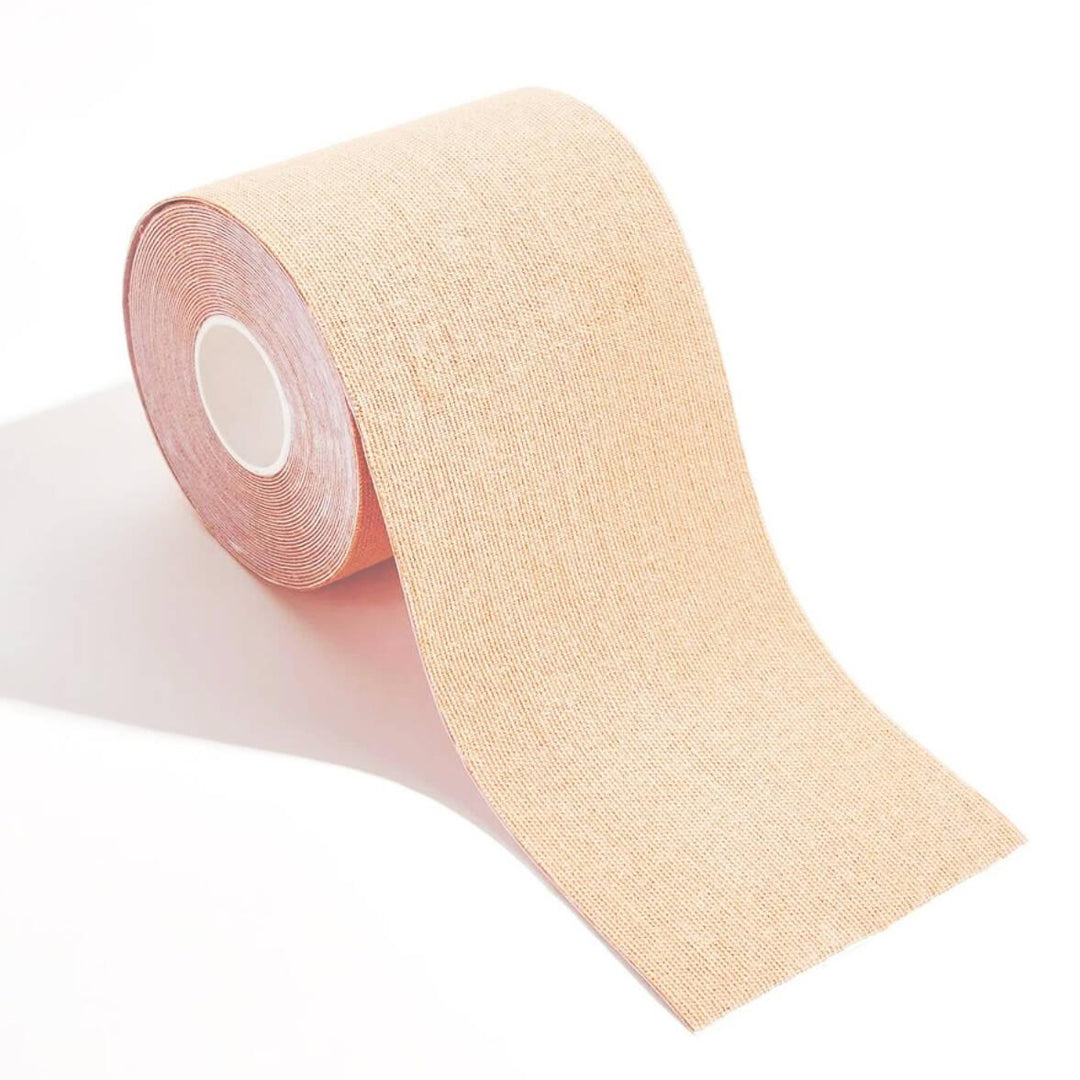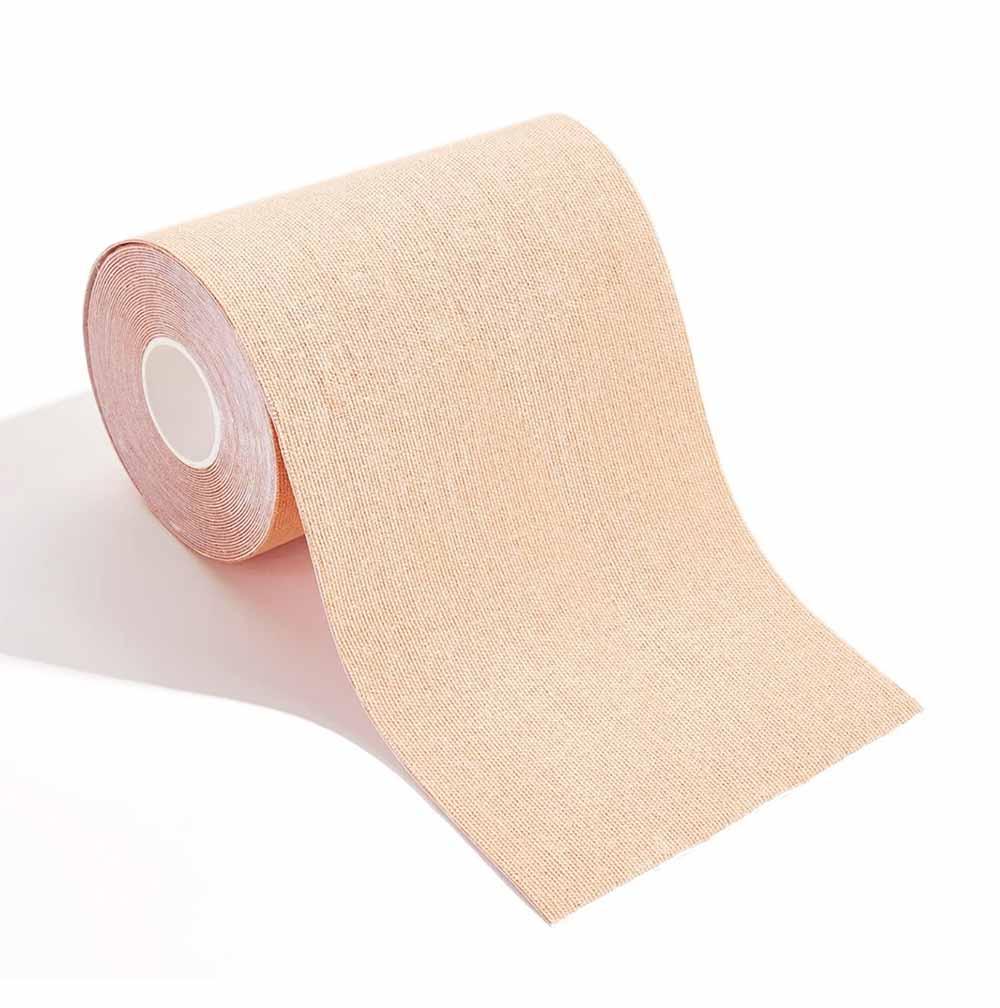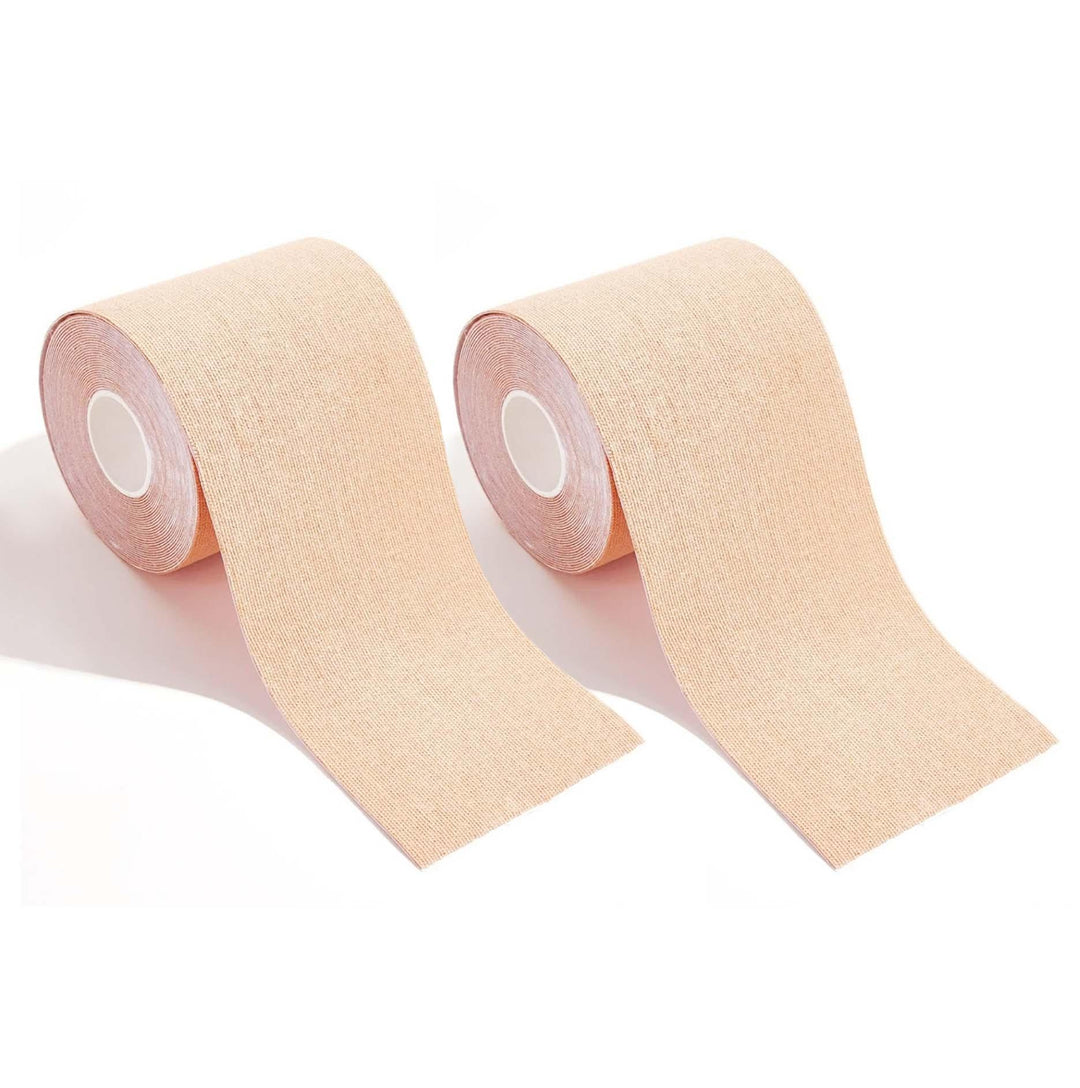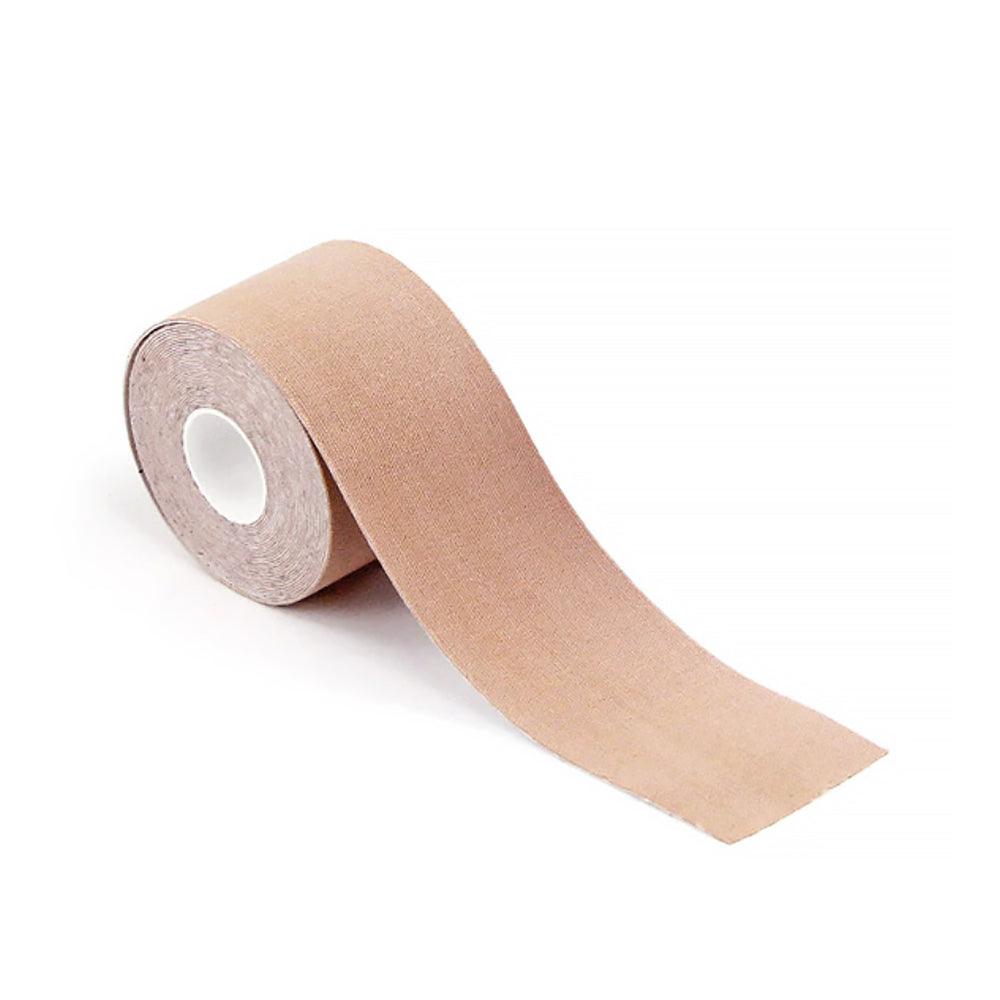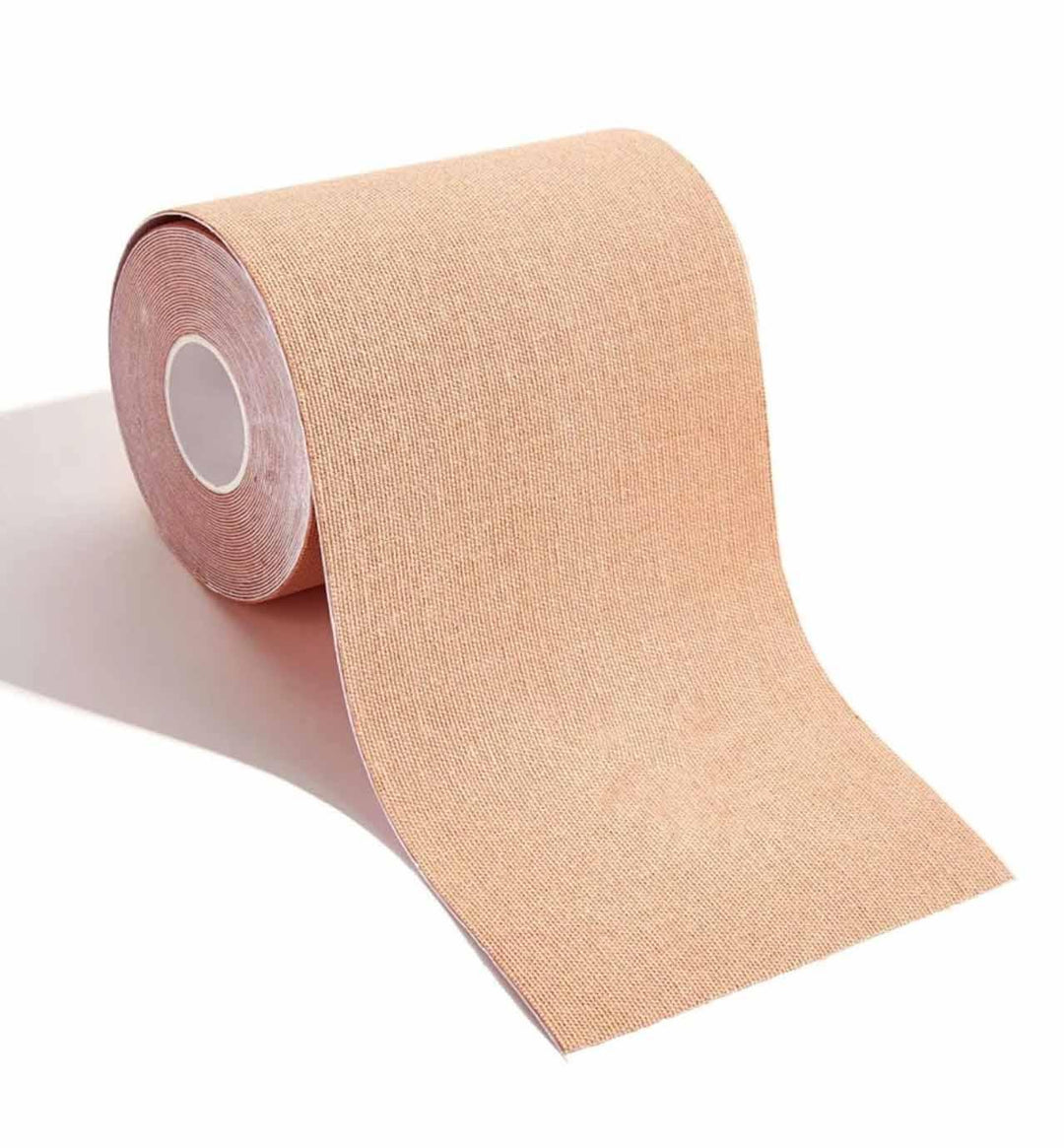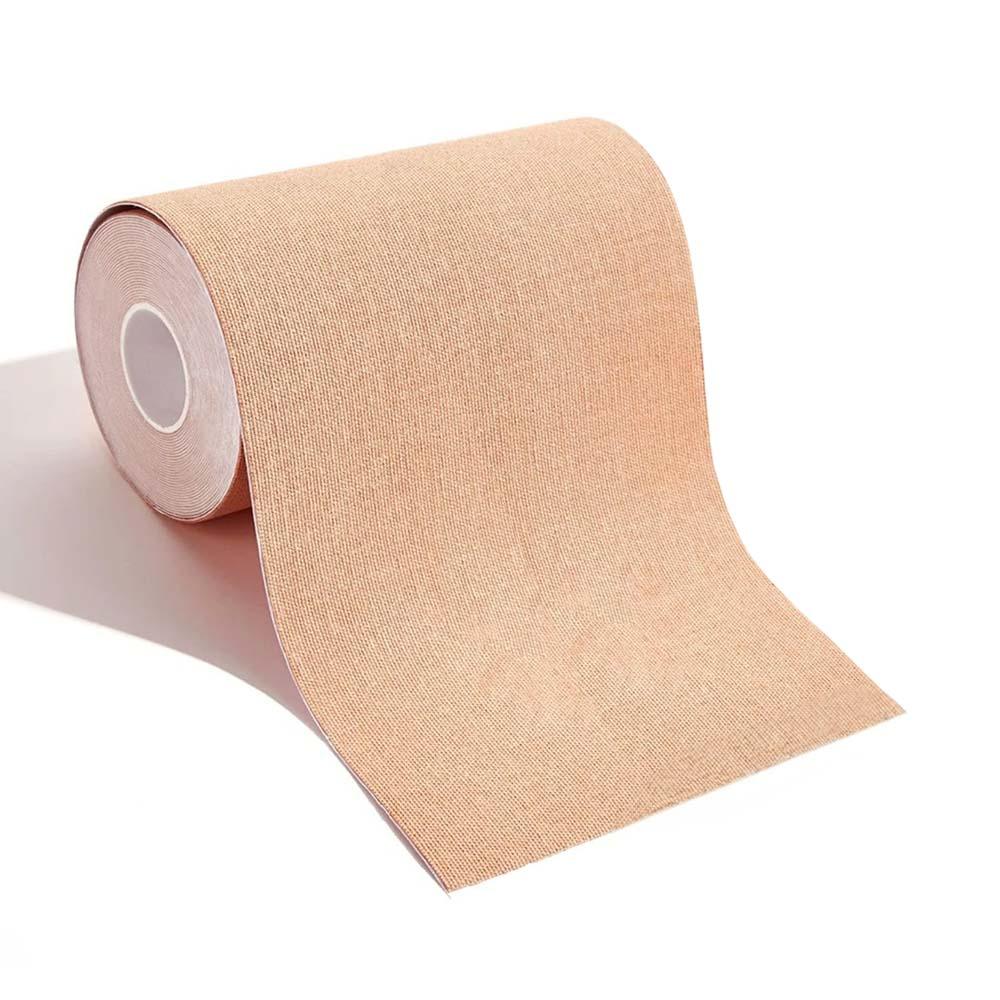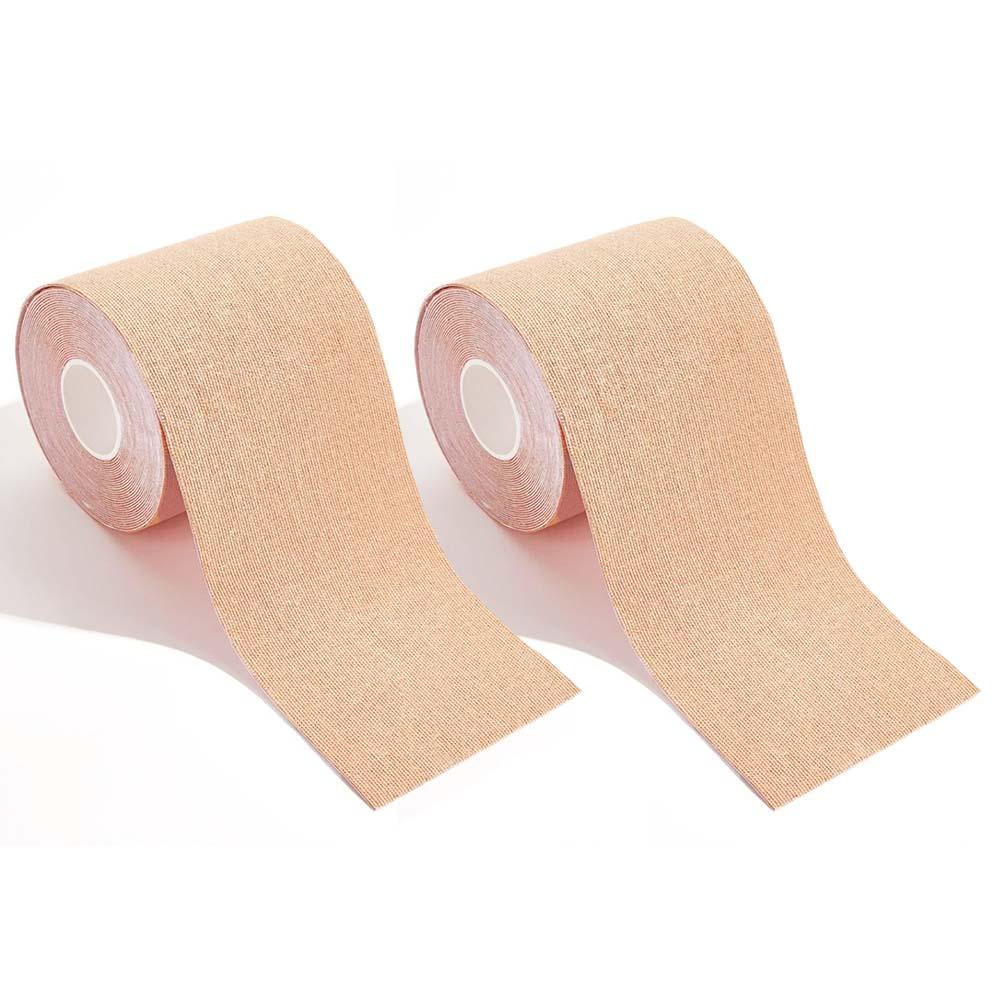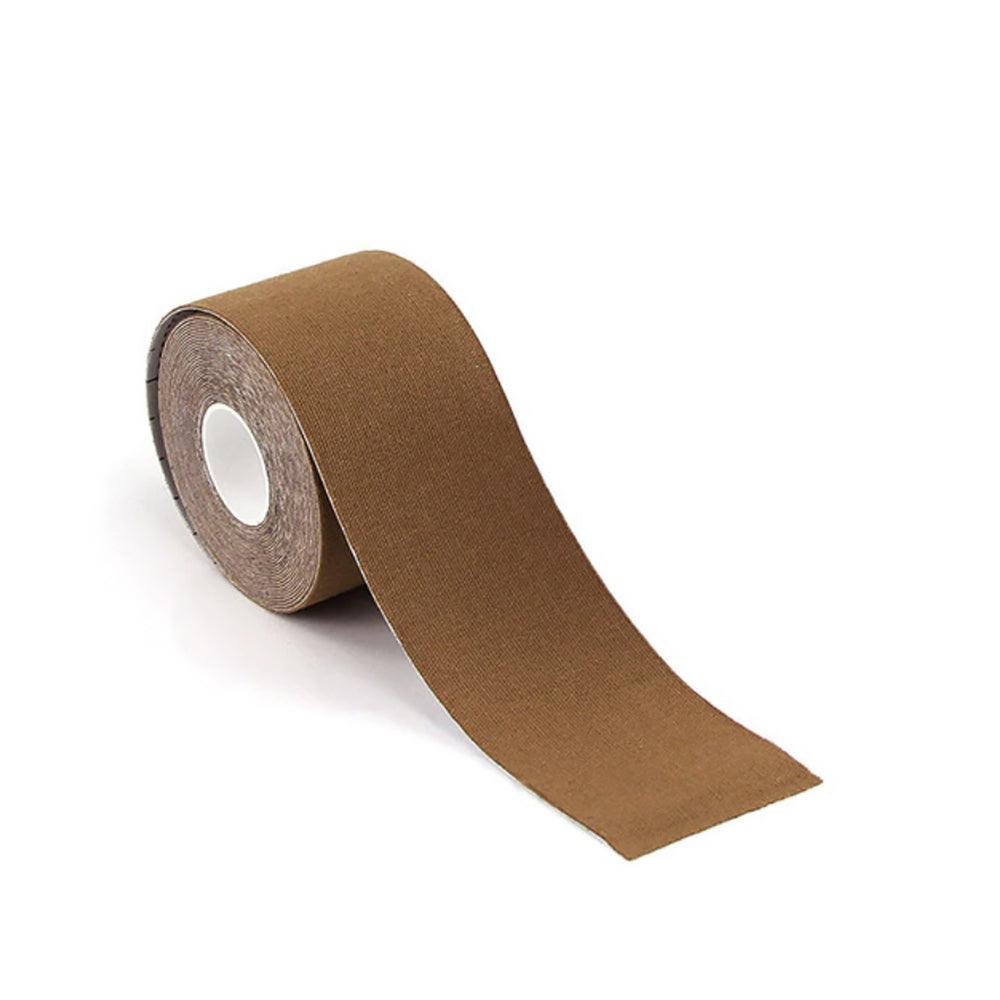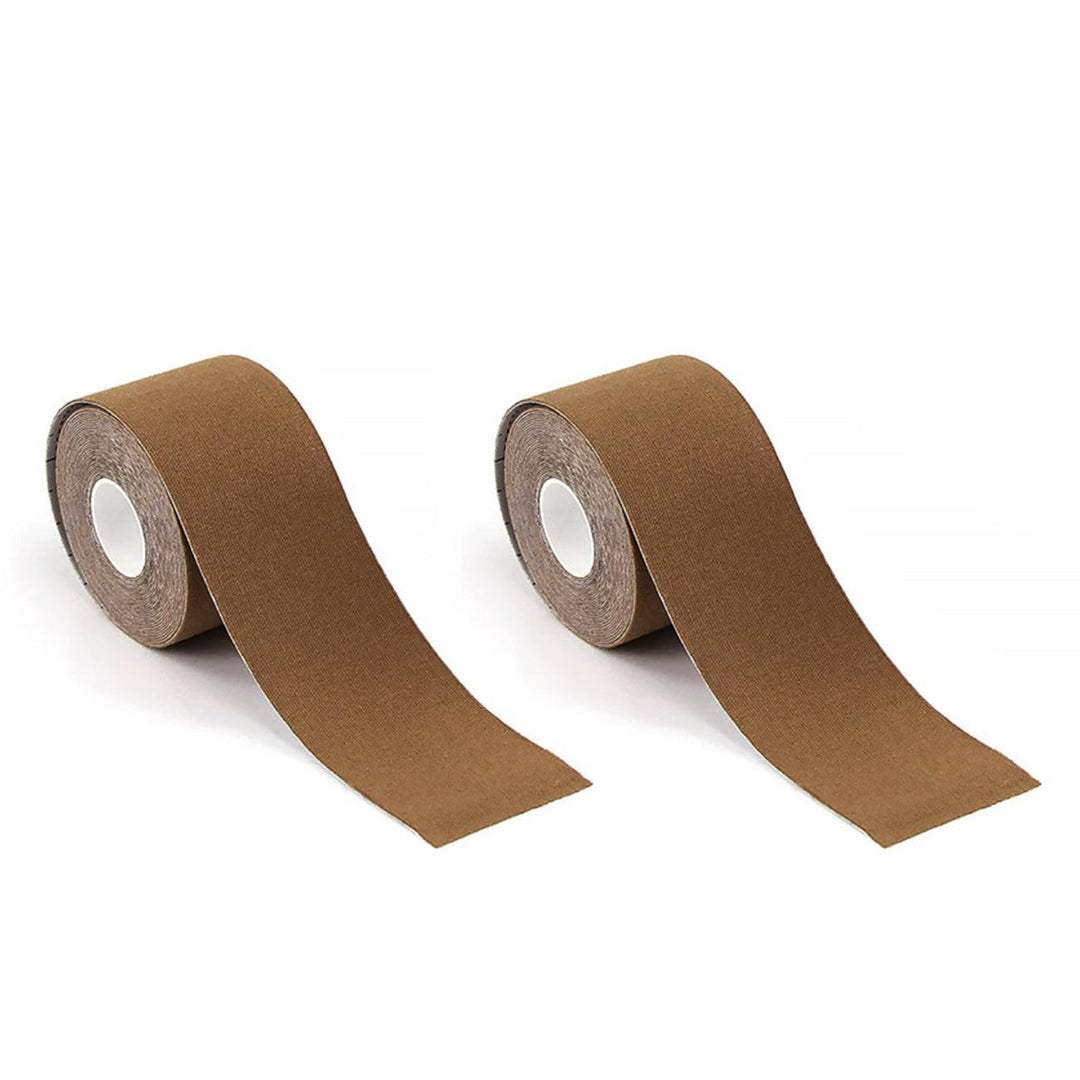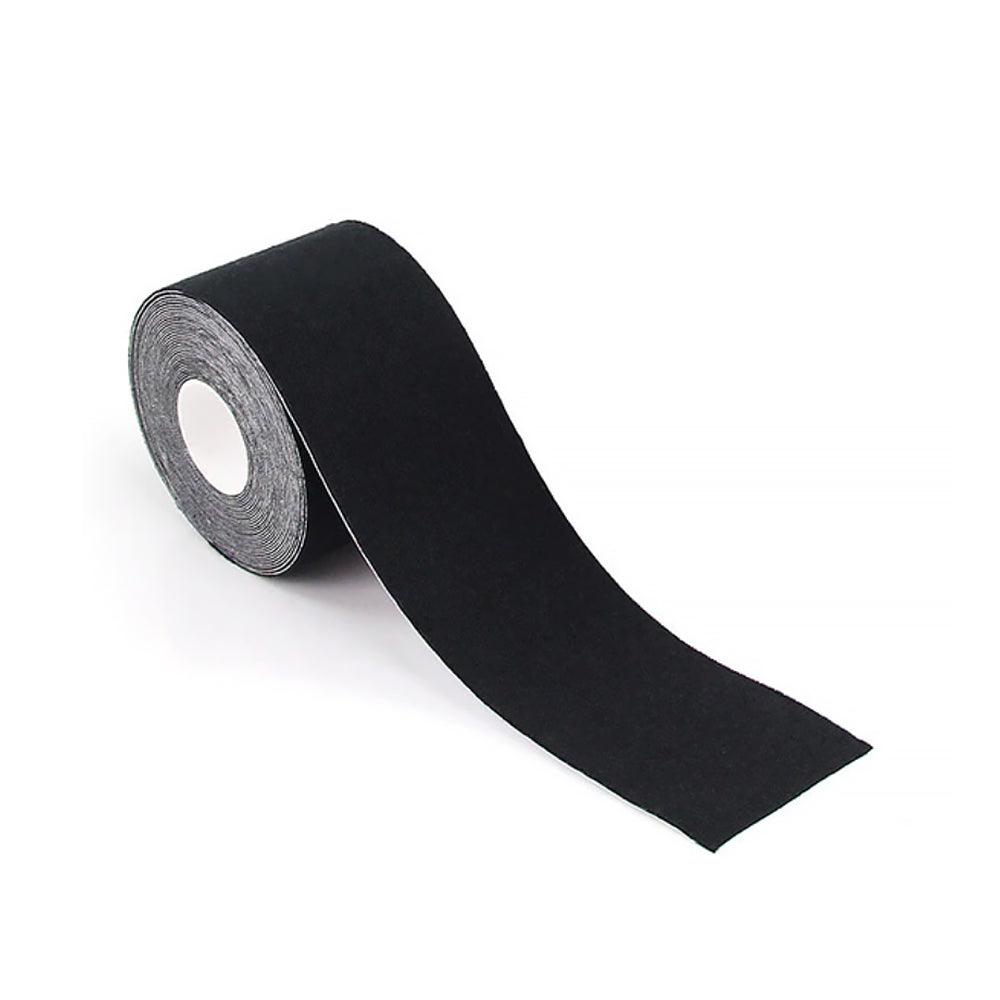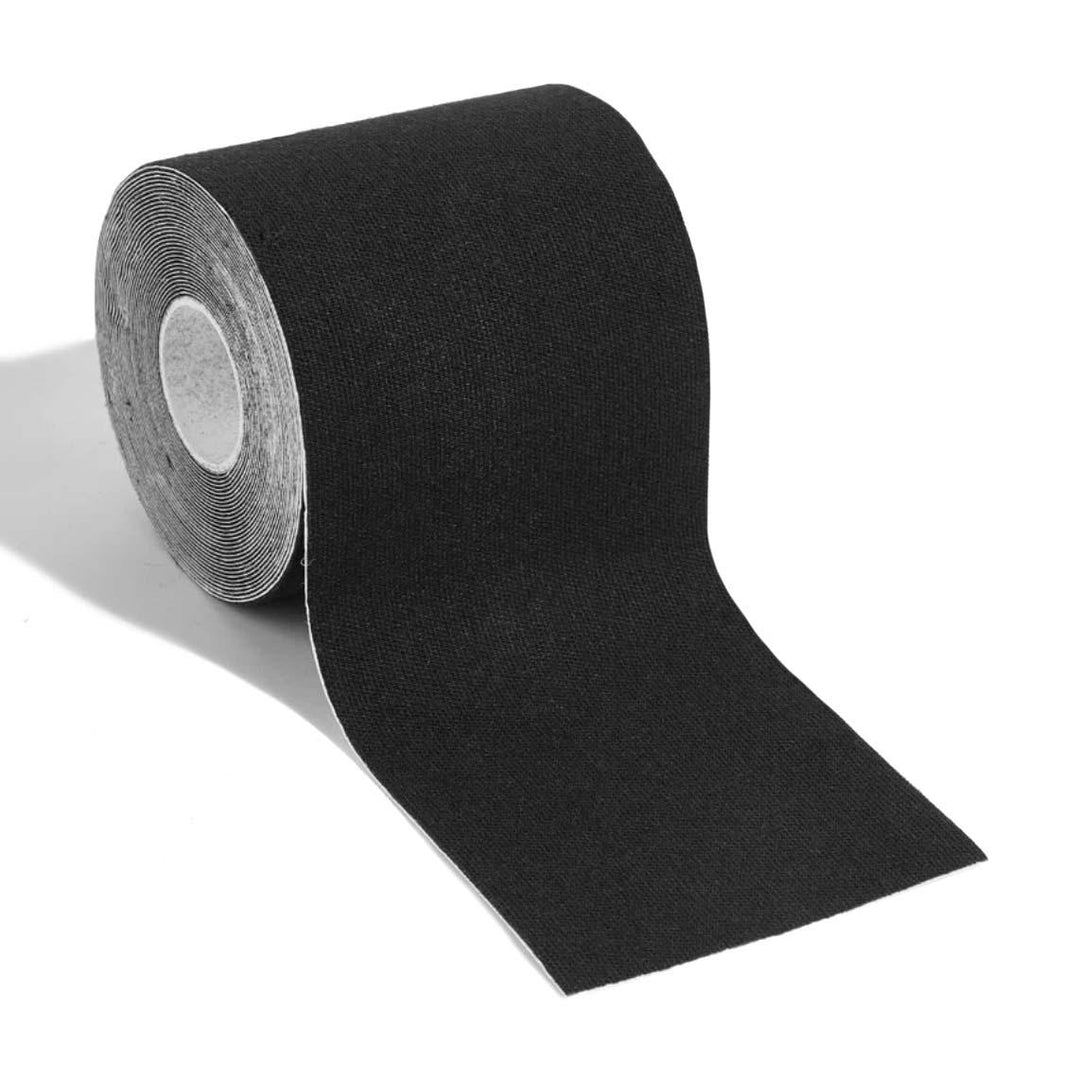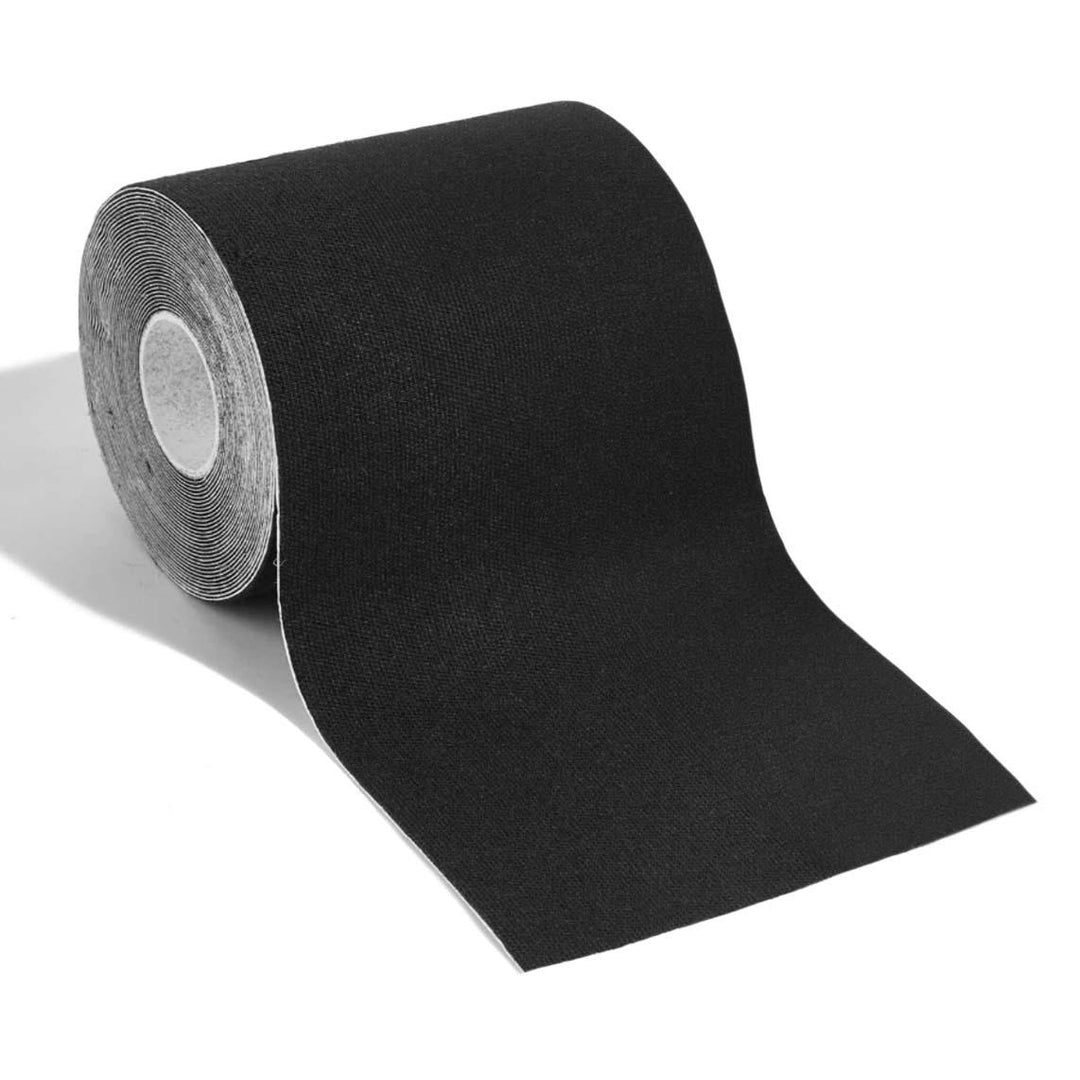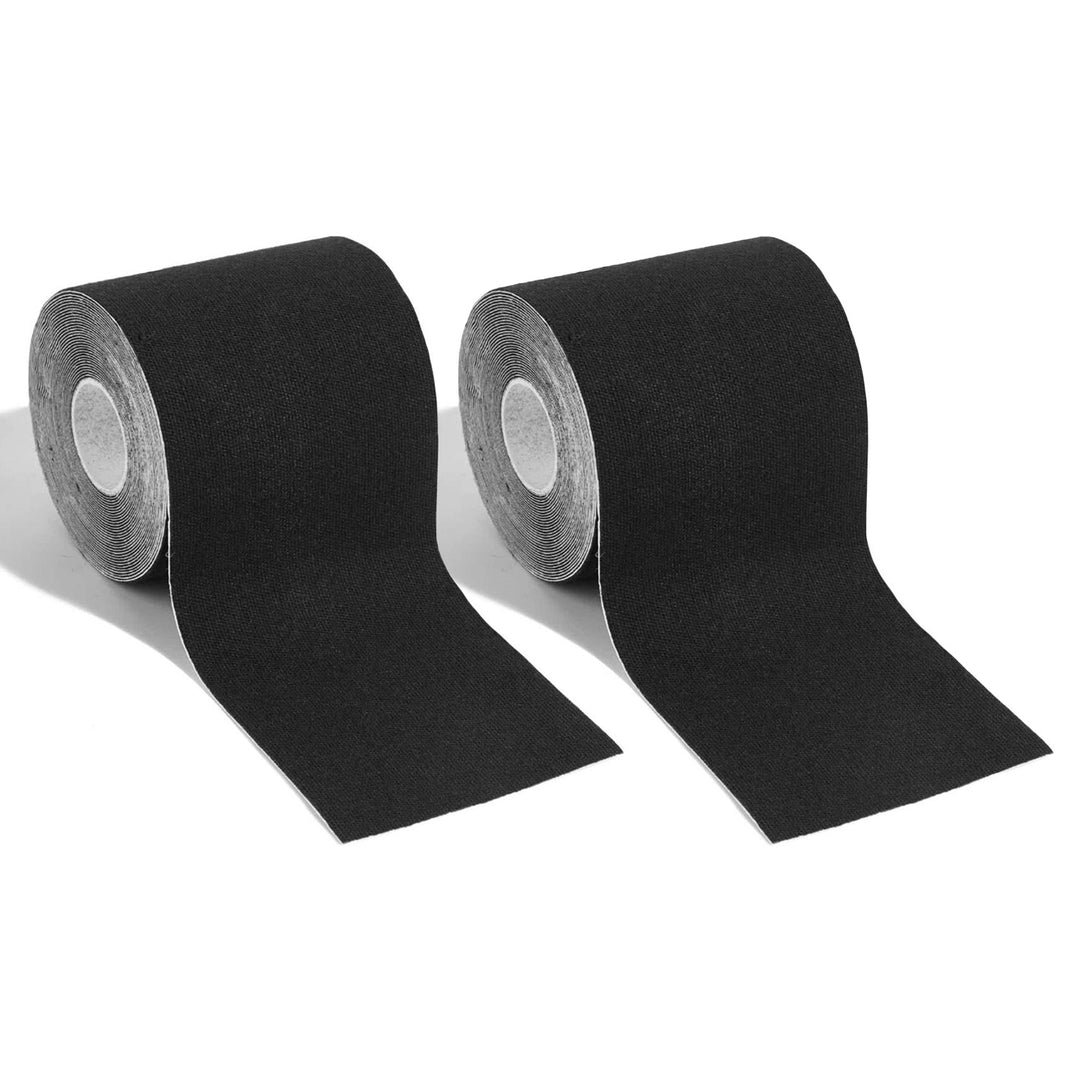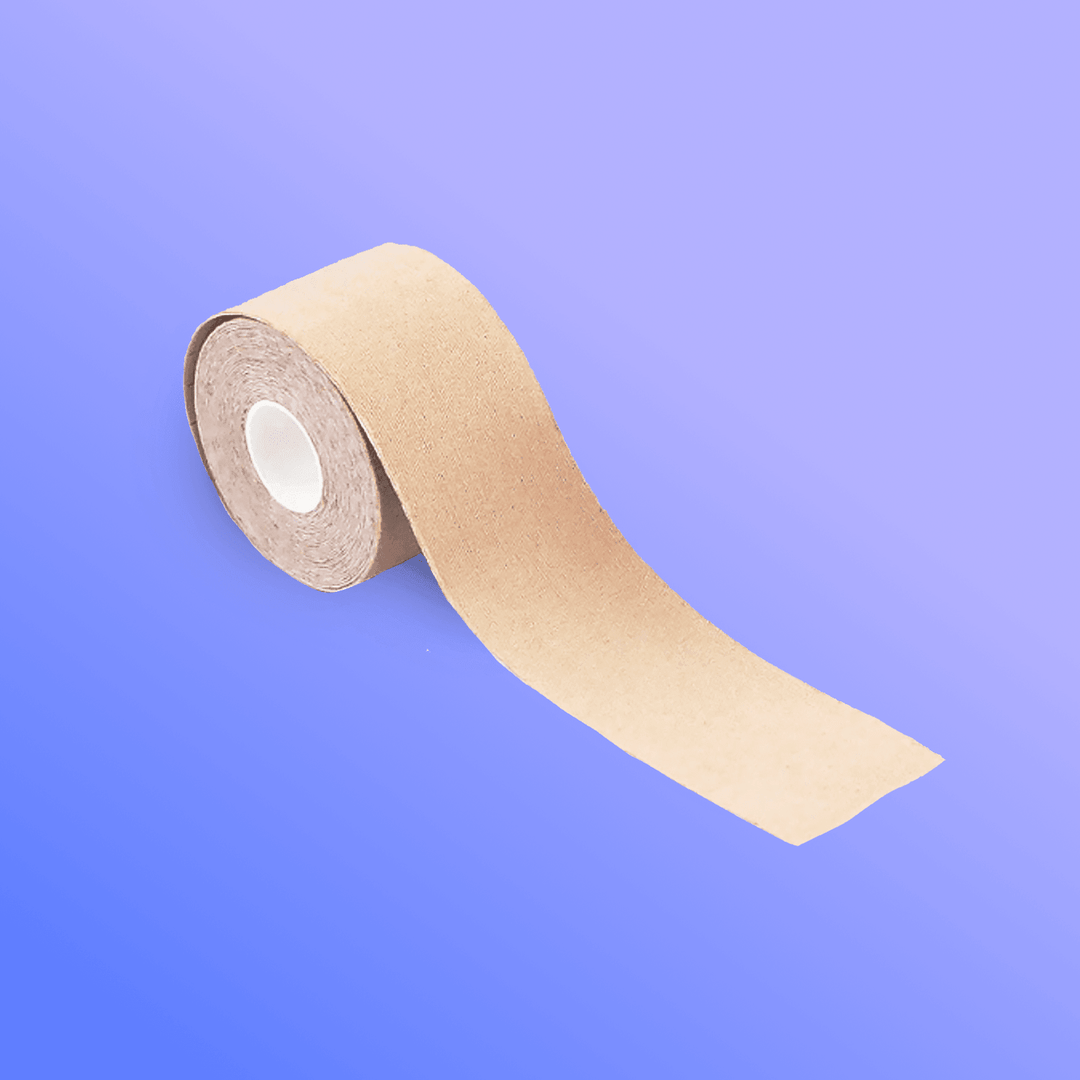 Chest Binding Tape
Regular price
$19.99 USD
/
In stock, ready to ship

Inventory on the way
---
Chest Binding Tape is designed to move and breathe with you. It's made with a of cotton and spandex blend for a smooth and discreet appearance under clothing and uses a hypoallergenic adhesive which is typically gentler on the skin.
Unlike most traditional chest binders, Chest Binding Tape can be cut, trimmed and customised to how you like. Each roll of tape is 5 metres long (equivalent to a little over 16ft) which typically lasts us about 3 months before having to get another roll. Please note that how long Chest Binding Tape lasts will vary for each person based on a range of factors like how often new tape is applied, and how much is used when reapplying it. Some people may only choose to 're-tape' once a week, while others may prefer to each day. 
It's also important to note that just because Chest Binding Tape works for one person, doesn't mean that it will work for everyone. Every(body) is unique in it's own beautiful way and finding the 'right' binder can be a really difficult process. Just remember, we're here to support you along the way.
How long is Chest Binding Tape?
All rolls of Chest Binding Tape are 5 metres long which is equivalent to 16.4ft. Please note that with our sizes, all lengths stay the same, the variable which the 'Size' refers to is the width.
How wide is Chest Binding Tape?
We offer three sizes of Chest Binding Tape which vary in width.
Small = 2 inches wide x 16.4ft long
Medium = 3 inches wide x 16.4ft long
Large = 4 inches wide x 16.4ft long
Chest Binding Tape Size Guide
| Size | Width (in) | Width (cm) | Bust (in) | Bust (cm) |
| --- | --- | --- | --- | --- |
| Small | 2" | 5cm | 26 - 31.5" | 66 - 80cm |
| Medium | 3" | 7.5cm | 31.5 - 37" | 80 - 94cm |
| Large | 4" | 10cm | 37.5 - 55.5" | 90 - 141cm |
Are you unsure which size to get? Keeping reading to find out how to determine your size.
How do I measure my bust size?
To measure your bust, measure the circumference of your bust over the fullest part of your chest:
Tips for getting the right size for you:

Wear tight-fitted clothing while measuring. This will help get the most

 

accurate measurement.
Please choose your size according to the size chart and not based on what your usual size is. This helps ensure that the size you order is correct according to your measurements and the product measurements. 
If you're between two chest binder sizes, we recommend sizing up.
If you have any questions about sizing, please contact us via email at hi@chestbinder.co
We have made this Instruction manual to help you use Chest Binding Tape in the safest and most effective way! Please read through it before applying your Chest Binding Tape.
We always recommend applying a test strip of Chest Binding Tape before committing to it. This ensures that you experience no adverse reactions to using our tape.
Test strip instructions:
1. Cut a 5cm x 5cm strip of Chest Binding Tape from your roll. This is roughly equivalent to 2" x 2".
2. Apply your test strip to the chest area. Don't use any tension or force when applying this. Just lay this strip on very gently.
3. Monitor this area for 24 - 36 hours
4. Refer to our removal instructions below for how to remove the test strip after the monitoring period or if you need to remove it beforehand.
What symptoms should I look for after applying my test strip?
It is normal to experience slight itching as your hair and skin adjust to being covered.
However, if you are experiencing extreme discomfort, itching or pain, we recommend removing the tape as soon as you can. Over-stretching and improper removal are the most common causes of skin irritation and/or bruising. Please read our removal instructions below so that you can remove your tape in the safest way possible.
Never pull, tear or rip Chest Binding Tape from the skin. ALWAYS remove Chest Binding Tape with the assistance of oil. The longer you wear Chest Binding Tape, the stronger the bond will be.
How to safely prepare for putting it on:
Always start with fresh, clean skin, free of lotions or oils. Wash your skin using a non-moisturising soap and rinse off, and allow your skin to dry completely. Chest Binding Tape shouldn't be applied to broken skin. We recommend trimming any hair in the region that you intend on applying Chest Binding Tape. A quarter inch/0.5cm trim is okay.
Never apply the tape directly over your nipples. ALWAYS wear a bandage or nipple cover. You can make a DIY nipple cover at home using our Chest Binding Tape and a toilet paper "square".
Side note: we will soon be including all nipple covers in our Chest Binding Tape packages.
Applying the tape to your chest:
 Cut your Chest Binding Tape strips off and round the corners using scissors. You should only need 2-3 strips for each side of your chest.
You want to be able to hold your Chest Binding Tape so that you can apply it without it sticking to your hand. To do this, we recommend only pulling the protective paper down half way so it is still attached to your tape (the protective paper is the piece of paper that is covering the sticky adhesive). We want to make sure we don't touch the sticky part of the tape once we expose it, because this can lessen the stickiness of the tape, making it less effective and harder to apply.
We want to avoid putting tape in the centre/middle section of our chest. By avoiding this area, it will allow us to wear open shirts and also helps to create the appearance of a flatter chest.
Gently lay the first 1 - 2 inches of Chest Binding Tape on your skin and lightly rub with a gentle pressure to activate the sticky adhesive. Line up your chest tissue so that it can all get tucked into the tape. Take your time. Now it's time to gently guide the tissue to the side. Push your chest tissue flat, guiding the tape into place. Once you have found a comfy place for your chest tissue to sit, it's time to remove the protective paper and lay the tape with no tension. Rub your tape. This will help to activate the stickiness and hold it in place. You can also add an additional strip of tape going vertically to cover the end of the strips. This can help create more security.
How to remove Chest Binding Tape safely:
It's important that we are careful when we remove our Chest Binding Tape. Our sticky adhesive is made to width-stand multiple days of use while you exercise, shower, and sweat. It's important that you are patient when removing your tape to ensure you do not damage your skin. Follow these instructions to remove your Chest Binding Tape safely.
Pour oil over your Chest Binding Tape and the surrounding area until the tape is saturated. Massage the tape and skin to allow the oil to soak through. We recommend doing this for 2 - 4 minutes before continuing to the next step.Soak your hand in oil and peel back the corner of your Chest Binding Tape and loosen the adhesive as you go using your fingers.Start at the top layer first and apply more oil when necessary. Ensure you take your time throughout this process.You can follow these steps while in a warm/hot shower to aid in a more gentle removal. After your Chest Binding Tape has been removed, we recommend applying a little bit more oil and massaging the skin and tissue. This will help replenish any lost moisture, strengthen the tissue and increase blood circulation.
We're happy to say that all of our Chest Binders arrive in discreet packaging! We understand how important it is for our binders to arrive in discreet packaging for so many of our customers. Our Discreet Packaging is plain coloured and unbranded: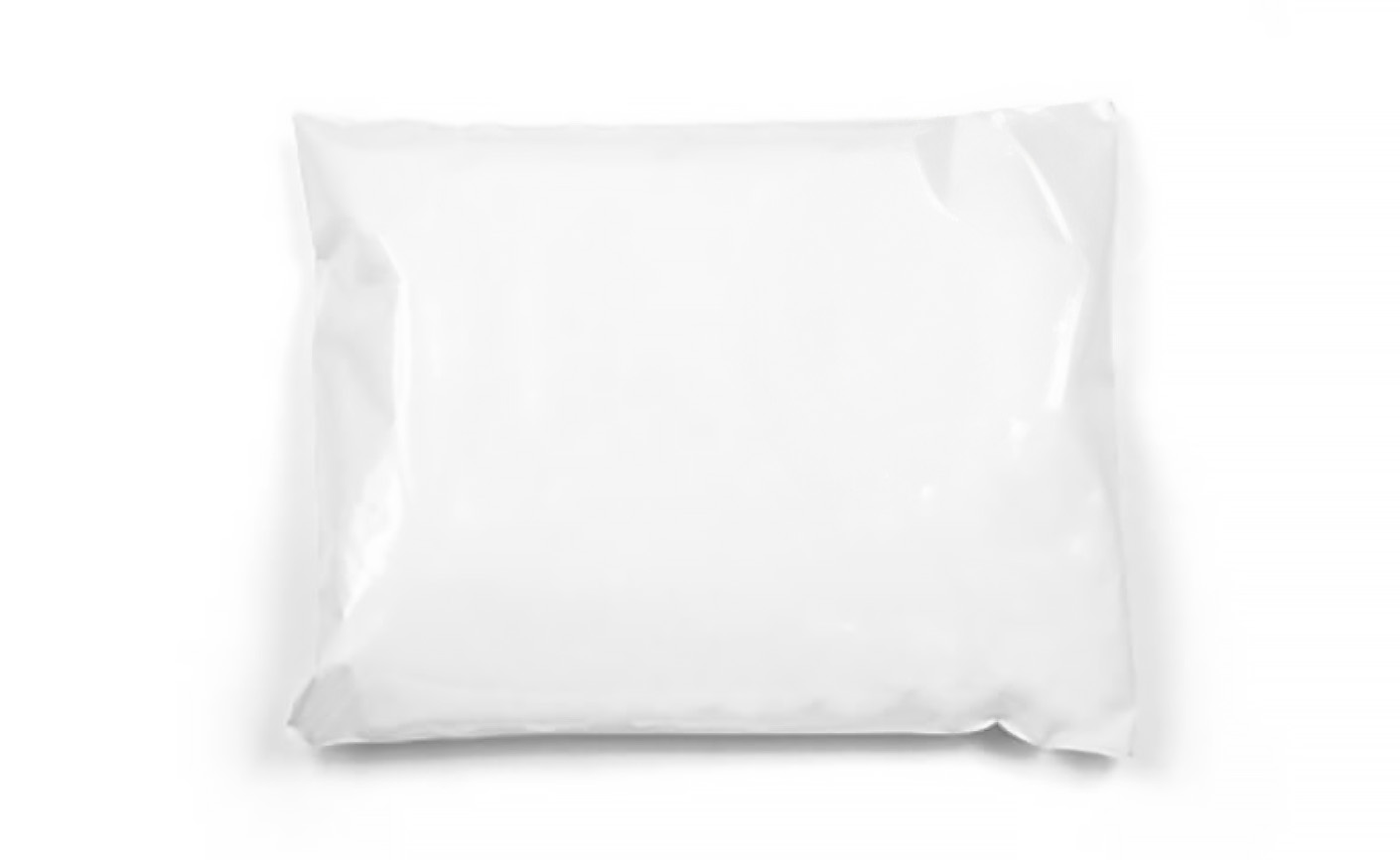 Please note that in this example above, the shipping label is not shown for privacy. Like all packages we ship, they will still have all required information which is needed for your package to arrive safely and on time. 
If you have any questions about our packaging, please email us at hi@chestbinder.co and our customer service team will be more than happy to help you out and answer any questions!
Once I place my order, how long will it take to process then ship? On average, orders are processed in 1-3 business days. During the processing period we will pick-and-pack your order (with love of course) and perform all our rigorous quality and order checks to ensure your products are in perfect condition and there aren't any items missing/incorrect before we hand it over to the shipment courier.
How will I know when my order ships? When your order ships you'll automatically receive a Shipment Confirmation email (and SMS if you opted in for this) containing your tracking information/tracking number so you can keep up to date with your packages whereabouts. You can track your order on the carriers website or using the 'Track My Order' page on our site.
How long does shipping take? Shipping times vary depending on the country of destination. For most countries, shipping takes between 7 and 14 business days. However, shipping to some countries may take longer.
Can you ship to me? We hope so! We're pleased to say that we ship to most countries, but not all. Free shipping is available for all countries that we ship to. Please note that as we ship internationally, customs/duties may apply. It's important to note that we aren't responsible for paying these fees so please check with your local customs office if you're unsure about if you'll be charged these or contact us for help understanding this. Some of the countries that we ship to most often include:
Australia
Canada
the United States
New Zealand
the United Kingdom
Finland
Netherlands
Norway
Denmark
Latvia
Ireland
Sweden
Germany
Spain
Greece
Switzerland
Hungary
Please note that this isn't an exhaustive list of every single country we ship to. These are just countries that we tend to receive orders from/ship to the most.
How can I see all the countries you ship to? All countries that we ship to are displayed at the Checkout in the Country/Region dropdown which is in the Shipping section. If a country or region isn't there, it means that don't ship to it.
If your Country/Region is in the dropdown, it means that we can ship to you.
Side note: In order to proceed in the checkout to place your order, you'll need to select your Country/Region from the dropdown.
We ship to most countries, but there are some countries that we cannot ship to due to regulations/restrictions. If you are unsure whether or not we can ship to your country, please email us at hi@chestbinder.co.
Can I track my order? Yes, you will receive a tracking number once your order has been shipped. You can track your order our Track My Order page or the website of the shipping carrier.
Where are products shipped from? All our products are shipped from our fulfilment centre in Hangzhou, China.
Do you keep stock on hand? Yes, stock is kept on hand. If an item is sold out, it will state this on the product page and our system won't allow you to add it to your cart or purchase it.
Do you offer Change of Mind Returns? Yes! We have a 30-day Change Of Mind Returns Policy.
Woohoo! Are there any conditions? Yes, there's a few conditions – here's the breakdown:
Item(s) must be initiated for return and placed in the post within 30 days of the date your order is delivered/received.
You must provide a photo of your item(s) prior to shipping so we can assess the condition.
Item(s) must be in 'as new' condition and not display visible signs of use/wear. They should be unworn/unused with tags and original packaging.
You will need proof of purchase, i.e. order confirmation email/receipt.
To initiate a Change Of Mind Return, please complete the following steps:
Initiate your Change of Mind Return

 

by emailing us at 

hi@chestbinder.co

 within 30

 

days of receiving the item. In your request, include your order number or proof of purchase, e.g. order confirmation email, as well as images of the item(s) so that we can assess their condition.
If your Return is accepted, we'll send you the return address as well as instructions. Items sent back to us without first requesting a return will not be accepted.

 

Please note that for Change Of Mind Returns, the customer is responsible for paying the return shipping fee, unless faulty. 

Once our warehouse receives the returned item(s), our team will inspect the item(s) and notify the customer of the approval/rejection of the Change Of Mind Return. If approved, a store credit (equivalent to the price paid) for the item(s) will be instantly credited to the customers store account. 
Please note: For Change Of Mind Returns, the customer is responsible for the return shipping fee. If your item is faulty/defective, you will not be responsible for any return shipping fees.
Exchanges
The fastest way to ensure you get what you want is to return the item you have following the Change Of Mind Returns process above, and once you've received the returned item, make a separate purchase for the new item using store credit.